Career Opportunity
Blake Digital is a full-service digital agency based in offices in Belmont, WA. We're big on teamwork but also having fun and loving our work. We love our clients and work hard to give them the best, which is a reward in itself for us.
Join the Blake Digital Team
You are:
A stickler for good customer service,
A strategic and creative thinker,
Passionate about your career,
Always willing to learn and experience new things,
Communicative and enjoy working with clients,
A team player, but are ready to step up and take the lead,
Have a fun sense of humour.
Ongoing training will be supplied to ensure you are fully up to speed with our internal processes and can further develop your skills. There are plenty of opportunities to grow inside our company as we build and expand.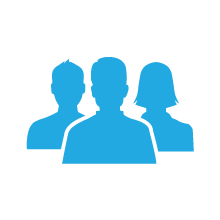 Web Designer
Blake Media Group is seeking a passionate and talented Web Designer for a full-time position starting immediately. This position is a real career opportunity and has great potential for growth for the right person.

In this role you will:
Design and work on our internal and client-facing web interfaces,
Work with our graphic designers to implement website projects,
Liaise with and assist clients with modifications to their existing websites via our CMS,
Design website concepts for new client projects and campaigns,
Get involved with designing logos and branding for our valuable clients.
Your have:
Excellent design skills with a flair for front-end UI design,
A thorough understanding of HTML, XHTML and CSS,
Strong knowledge of PHP and JavaScript,
Understanding of responsive design principals and practice,
Knowledge and experience with CSS preprocessors (either SASS or LESS),
Experience with off-the-shelf Content Management Systems (WordPress and Joomla),
Experience with proprietary Content Management Systems,
In-depth understanding of web standards and UX/UI accessibility,
Experience / knowledge in creating SEO friendly websites,
Experience in setting up social media channels and maintaining them,
Excellent working skills in Adobe CS applications; Photoshop, Illustrator and InDesign,
Tertiary qualification in a relevant web design course,
Minimum of three years industry experience.
If you feel you're up to the challenge, please contact us by sending your resume.
Please be sure to include examples of your previous work.