Design & Communication
Our designers thrive on making your vision a reality. We take great satisfaction in designing something of breathtaking beauty while still retaining effortless function. We take this design philosophy seriously in everything we do and apply it to all mediums, bringing a consistent design aesthetic to each.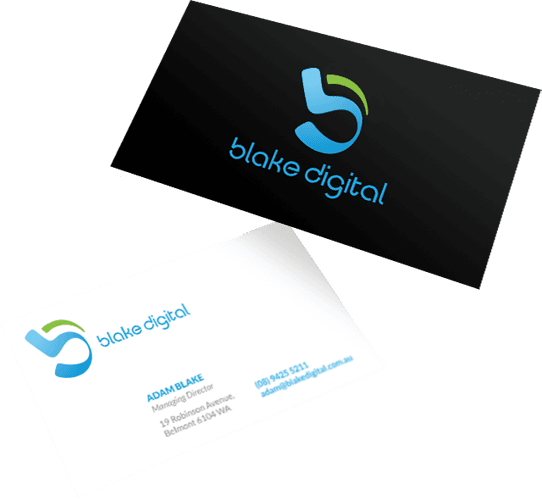 Logo & Stationery
Your logo can be very meaningful, giving your business an identity and be visually pleasing and something to be proud of. Our designers thrive on making your vision a reality and will ensure your design aesthetic is consistent across all your stationery.
Your business card, for such a small piece of card, can convey a surprising amount about your business brand and values and is often your first contact with a potential client and the moment you have to impress. And that's just the beginning of the communications with your clients. What follows – emails, letters, the envelopes they arrive in, proposal documents in presentation folders – must be designed and produced with care and precision to ensure that your brand message is consistently conveyed.
business cards
letterheads
with comp slips
email signature
envelopes
presentation folders

Marketing Collateral
Marketing collateral isn't just brochures, it's all media used to sell your products and services. Your company presents itself by way of this collateral to build and develop your brand and its perception through a consistent use of design and brand message.
When investing in marketing the importance of getting it right cannot be understated. We can assist with the myriad of options available and ensure that your brand design and message are consistent to maximise your investment.
flyers
catalogues
dl cards
print ads
brochures
promotional items

Print
Offset print, digital print, large format print we can do them all. Our team has a great deal of experience in the print industry and work closely with many printers allowing us to provide you with competitive print services.
We can help you print:
Business cards
Brochures & Flyers
Posters & Banners
Presentation Folders
Reports & Catalogues
Packaging
Signage
Once again your signage can be the last impression made before a customer walks in your door, or it can be a lost opportunity. There are many options available to you for your building signage and even on a budget, you can still impress.
Vehicle signage can be a lost opportunity if not done right. Your vehicles are always on the road and can be a highly visible, hard working, moving billboard for your business.
vehicle decals
building signage
A-frame signs
banners and expo walls
Blake Digital promised to deliver us the website we wanted, within a guaranteed timeframe, against a guaranteed cost. They DELIVERED!
We achieved a website that surpassed our expectations. Our clients state that we have delivered the best site in the industry.

INKA Surgical

Blake Digital relaunched our website and put together an effective AdWords campaign that has really made a difference to our business. They also continue to provide us with ongoing support by encouraging, following up and ensuring we keep our website content fresh. Thank you for the great support.

West End Legal

Vinnies WA has worked with Blake Digital for many years and highly recommend their service and professionalism. They have assisted us in our initial digital media strategy along with delivering ongoing social media marketing, development of numerous websites plus graphic design services. We enjoy working with the Blake Digital team and will continue to utilise their services.

St Vincent de Paul Society (WA)

Enlisting Blake Digital to create our website was one of our best decisions. It's been smooth sailing from the get-go. They did an amazing job in translating our ideas beautifully to our new website. Blake Digital have been promptly responsive to any queries we have had and spot on with their design suggestions, not to mention their expertise with the functionality of our site. Very approachable, very professional, they nailed our requirements.

Lawley Legal

With Blake Digital's expertise, communication and helpful staff they have taken our company's web presence to a new level.

Diana Dann, Excess Power Equipment

Blake Media has created digital platforms to market Windu Villas to a global audience. Our position as a leader in the very competitive luxury, private villa market in Bali is to a significant degree due to the strategic input provided by Blake Media, and the supporting digital marketing tools they have developed for us.

Windu Villas Bali